Home to sprawling mountains, a diverse food scene, and an exploding real estate market, Denver, Colorado is a top destination. Whether you plan to permanently call the mile-high city home or are simply in search of temporary lodging for a family getaway: we've got you covered. Although the capital of Colorado is unique, like many large cities, there are diverse neighborhoods throughout. Each one, from historic Five Points to over the top Country Club, presents its own feel, attractions, history and costs. To ensure that you feel right at home in your temporary or permanent dwelling, explore these top ten Denver neighborhoods: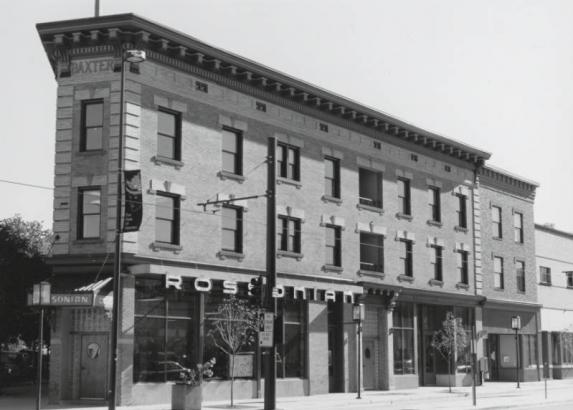 1. Five Points | The Harlem of the West
Walkscore: 85
Average rent: $1,990
Average home value: $509,100
Five Points is one of the oldest Denver neighborhoods. Nestled within the business district of downtown Denver and stretching around Coors Field and Union Station North is Five Points. This historic villa takes its name from a prominent intersection consisting of four different streets: 26th Avenue, 27th Street, Washington Street, and Welton Street. In the Five Points neighborhood, monumental Victorian homes, Caribbean and soul food eateries, coffee houses and museums surround you. The real estate market in Five Points made up of a mix of homeowners and renters.
2. Capitol Hill | Creative District
Walkscore: 92
Average rent: $1,499
Average home value: $301,800
If you love the feel of being directly in the center of all the action, Capitol Hill is the neighborhood for you. Home to statuesque condos and apartment buildings, there is no shortage of places to call home in this Denver neighborhood. This area is also ranked highly among those who do not have a personal vehicle because of the fast commute to the business district. Other factors like an extensive number of galleries, art studios, museums, clubs, and eateries make the neighborhood ideal for those who prefer to walk around the city and take it all in.
3. Cherry Creek | Retail Haven
Walkscore: 83
Average rent: $2089
Average home value: $848,100
Cherry Creek is home to over 60 of the finest upscale retail shops in the Denver area as well as a bike trail that leads directly downtown. Although there are a number of commercial properties here, the residential real estate market is booming. Denver real estate agents frequently aid those interested in Cherry Creek in purchasing and renting apartments and condos. Because of the mix of residential and commercial properties, the neighborhood best for commuters and those who want easy access to shopping. Another top trait of Cherry Creek is its easy access to diverse restaurants. The restaurants in this Denver neighborhood include chain restaurants and a mix of local eateries serving diverse cuisine.
4. Lower Downtown (LoDo) | Party Central
Walkscore: 91
Average rent: $2083
Average home value: $424,200
LoDo is one of the most popular Denver neighborhoods because it centers around Coors Field. It is best known for its young, energetic party crowd. With bars and clubs scattered throughout the neighborhood and a quick commute to the downtown business district; this is a hot spot for young professionals who can't resist the party scene. Apartment rentals are in high demand in this area and locals relish the walkability of this neighborhood.
5. River North (RiNo) | Up and Coming
Walkscore: 60
Average rent: $1638
Average home value: $425,000
RiNo, filled with bright and cheery street art, artisan shops and breweries is up and coming in the Denver real estate market. The increasing interest in the location is the focus of many calls to Denver real estate agents although availability is a concern. Over the next few years, however, it is likely that expansions will allow many more to call RiNo home. The diverse makeup of the neighborhood, and its anticipated growth, is ideal for investors or those who hail from chic cities. Many who are familiar with the town describe it as a hipster's paradise. Despite the limited housing market, apartments and condos do appear on the market from time to time and patience could pay off.
6. Congress Park | Quiet and Accessible
Walkscore: 82
Average Rent: $2225
Average home value: $639,800
A desirable locale in the city of Denver, Congress Park is a picture-perfect neighborhood. Mountains in the distance, quiet tree-lined streets and a speedy commute to downtown make this neighborhood ideal for those who are looking for a small town feel within the city limits. Real estate here is in high demand, but fortunately, gorgeous homes are on every block in the neighborhood. The market leans towards homeowners but there are plenty of residential rentals available for those who prefer to rent. Congress Park, while not as energetic as others, boasts a number of parks, shops, and restaurants of its own.
7. Country Club | Large and Luxurious
Walkscore: 77
Average Rent: $2044
Average home value: $1,203,300
Bound by University Boulevard, Cherry Creek, Downing Street and 8th Avenue, the name of this neighborhood says it all. In Country Club, the homes are large, and the focus is on luxury. This luxe area presents mansions, exquisite landscaping and some of the finest culture in Denver, Colorado. Its distinctive and opulent nature, which encompasses an actual country club, makes it one of the most desirable locations in the city. When it comes to real estate, there are no limits on the types of homes you will encounter on the market in this highly sought after neighborhood. From colonial to gothic and the even Mediterranean, these sprawling estates, in one of the most renowned Denver neighborhoods, come at a price. Although the market for homes in Country Club is hot, the fact that they are less budget-friendly than most in the area means that they are typically in demand less than homes in surrounding neighborhoods.
8. The Highlands | Small Town Charm
Walkscore: 77
Average rent: $1,899
Average home value: $424,200
The Highlands sits on the edge of the city of Denver and is a largely residential neighborhood. The thrilling views of mountains and city buildings make the neighborhood appear to be a sleepy one. The Highlands, however, is one of the most diverse areas in Denver. The homes here are elegant and historic, while the chic businesses include cocktail bars, hip restaurants, and a bustling farmer's market. Packed full of trails, picnic areas and the iconic Highland bridge, this neighborhood marries all the greatest facets of living in a big city with a touch of nature. This mix makes The Highlands a popular place for families and nature lovers alike.
9. Stapleton | Communal Living
Walkscore: 42
Average rent: $1,300
Average home value: $598,600
Situated to the northeast of downtown Denver, Stapleton is a neighborhood filled with new construction, retail shops and restaurants. Locals love that the area is easily accessible by foot or on a bike and it is a favorite for those with children. Here, the sense of community is strong with the neighborhood dubbed for its use of communal spaces. The real estate market here targets homeowners over renters to aid in building a sense of community, with welcoming front porches and plenty of greenery outdoors. It is important to note, however, that commuting to other Denver neighborhoods
10. Cheesman Park
Walkscore: 82
Average rent: $1,750
Average home value: $374,400
Centrally located, the Cheesman Park district offers a variety of residential rental properties. The apartments are spacious and offer a striking view of the most beautiful park in the city. As if the views aren't enough, you have endless opportunities to explore nature and the surrounding neighborhoods from this location. Commuting to the business district or other Denver neighborhoods is quick and easy, whether on foot, bicycle or by car.
Now that you have a feel for the top ten Denver neighborhoods, you can begin your search for a permanent or temporary place to call home. By taking the feel of each neighborhood into account, you can rest assured that you will find one that best suits your personality, lifestyle and budget. Regardless of which neighborhood you choose; the beauty of the Mile High City shines through in every direction. Need help finding the ideal location in Denver? Contact the Peak Property Group today!
*Prices depicted above are accurate as of 01/2019.